Vision Resourcing Group (VRG) in Partnership with Vision International University (VIU) Present, "Financial Budget

Coach

Training

"

BudgetCoach Training is designed to teach YOU to become a BudgetCoach; so you can help others get their financial house in order.
What a BudgetCoach does...
In summary, as a Financial BudgetCoach you will analyze your client's situation and guide them in preparing and achieving a practical well-balanced spending plan.
A BudgetCoach will...
Formulate proven strategies for your clients

to reduce debt and increase savings, while becoming more generous.




Educate clients about dealing with creditors, improving FICO scores and preventing or resolving Identity Theft.

Provide tools to help clients track their finances.

Use Connecting to Your Finances,

a digital

workbook

(

included in the cost of training

)

to help guide each client to successfully complete their biblical financial strategies.

(

see link below for sample copy

)

Recommend career resources for college and the workplace.

Understand and explain biblical financial principles and related scriptures illustrating how to live the life of a faithful steward.




Develop and implement a prayer strategy for your clients.
Note: Before becoming a Financial BudgetCoach:
You should have a desire or 'calling' to learn, teach, and apply Biblical financial principles in your life while assisting others.

Commit to coach at least (1) one client per quarter (4 months).
Download the "Become a Budget Coach Brochure" (PDF)
Overview: What's Included, Curriculum, Training Schedule...
Connecting To Your Finances (Sample Copy)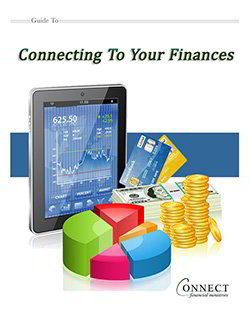 Core Training Resource
Once we receive your confirmed registration you will be sent a link to the complete version of "Connecting to Your Finances (Digital) Workbook." This is an excellent resource used as a foundation reference for this course, developed by our ministry partner Connect Financial Ministries.
How to Become a Financial Budget

Coach

!
Step One - Prerequisite:
Select and complete one of the following bible studies:
OR - As an alternative to the studies listed above:
Read 3 chapters per week from the Compass "

Your Money Counts

" digital book;

and submit a report to your instructor on what you've learned and how this could be applied to becoming a Financial

Budget

Coach

. This activity can be done in parallel with the Financial

Budget

Coach

training.


Step Two - Prerequisite:
Provide a signed copy of the Church Leadership Approval Form (CLAF). Please send the following link to your Church Pastor/Leader for approval: (copy & paste into an email)
http://www.nationalbudgetcoachnetwork.com/authorization-form
Step Three - Training Options:
Register for (1) one of (3) three Training Options by clicking on the Reserve Your Seat button (below), options are as follows:


(Click on the links to learn more about each option)
Tuition
Individual | Couples
$175 - $275